Senior Enterprise Account Executive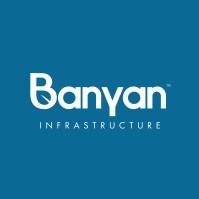 Banyan Infrastructure
Sales & Business Development
San Francisco, CA, USA
Posted on Wednesday, March 22, 2023
Banyan Infrastructure's mission is to unlock capital for renewable infrastructure. We're the fintech solution serving a trillion dollar market by enabling banks and funds globally to invest in sustainability and net-zero targets.
Why consider this opportunity?
Banyan is growing rapidly and seeking a go-getter to drive revenue growth as a Sr. Business Development / Sr. Enterprise Account Executive. This is an opportunity to build and execute on a fast growing pipeline in the high impact climate tech sector. In this multi-trillion dollar industry, your talents and drive will create huge value for our Infrastructure and finance customers, the planet, and yourself.
Our team is made up of bright, mission-driven individuals. We are passionate about using technology to solve real world problems. We value learning, curiosity, and collaboration. Start-up life is fast-paced and sometimes crazy (read: exciting). We strive to build a supportive team that values difference and is always willing to lend a hand.
This role will report to the President of Sales and Corporate Development. Preferred is hybrid based in our San Francisco office (3 days in office/2 remote) with the flexibility to adjust on an ad hoc basis. Open to locations outside the Bay Area for the right person.
What you'll do:
We have a strong enterprise demand gen engine and marquee partnerships to support you. However, you will own the full sales cycle from identifying and qualifying prospects to building relationships with key stakeholders through negotiation and closing

Prepare and deliver compelling sales presentations, demos, and collateral that articulate Banyan's value proposition and product

Develop relationships with new potential customers to understand their business needs and challenges

Achieve quarterly and annual revenue targets

Collaborate with internal teams to share insights and feedback; coordinate cross-functional support to deliver a great sales experience

Attend professional development and industry events to connect with customers, leads, and expands knowledge of a quickly growing industry
What you'll need:
8+ years of experience in enterprise Cloud & SaaS sales

Strong networking skills to generate leads and open doors; existing network in the infrastructure finance space is a plus

Experience in prospecting, qualifying, discovery, proposals, contact management, and negotiation across a deal

Compelling verbal and written communication and presentations skills to connect with, influence, and persuade both tactical and big picture thinkers

Relationship building skills and business acumen to quickly build rapport with customers in senior and executive roles of funds and banks

Knowledge of software systems to understand customer needs, existing solutions, and Banyan's value proposition

Ability to respond to changes in the business, problem solve, and drive through uncertain situations and ambiguity that come with working in a fast-paced startup

Intellectual curiosity and ability to identify knowledge gaps, learn quickly, and adapt

Enthusiasm for Banyan's mission and alignment with our values
We are unable to provide H1B visa sponsorship for this role.
How we'll support your growth and success:
Exposure to and opportunity to work on broader strategic revenue strategy

Work closely with the founders, executives, and cross-functional teammates

Opportunities to develop cutting edge industry expertise in fintech and climate tech -- learn the ins and outs of capital markets, financial products, and the technologies that drive the sector's innovation

A collaborative and supportive team of smart, passionate people who are all focused on a common goal
Compensation $200,000 - $300,000 OTE unlimited upside potential
Our benefits package is designed to allow team members to be their best selves, in and out of the workplace. In addition to top tier health plans, at work meal offerings, and fitness benefits, we prioritize your well-being and growth through professional development, parental leave, a flexible time off policy, and flexible work. Our headquarters is centrally located between Bart and Caltrain in San Francisco, CA.
Confidence can sometimes hold us back from applying for a job. We'll let you in on a secret: there's no such thing as a 'perfect' candidate. We believe diverse perspectives and backgrounds are critical to building great technology. Our goal is to cultivate an environment where people feel valued and respected. So, however you identify and whatever background you bring, please apply if this role would make you excited to come to work. Banyan is an equal opportunity employer.